Press Releases
Wexton Highlights Human Rights Abuses, Slams "Deeply Corrupt" IOC at CECC Hearing on Eve of Beijing Genocide Games
Washington, February 3, 2022
Washington, DC – During a hearing this morning held by the Congressional-Executive Commission on China (CECC), Congresswoman Jennifer Wexton (D-VA) heard harrowing testimony from witnesses with personal connections to the Chinese government's human rights abuses and sharply criticized the International Olympic Committee (IOC) for failing to call out the atrocities as the Beijing Olympic Winter Games get underway this week.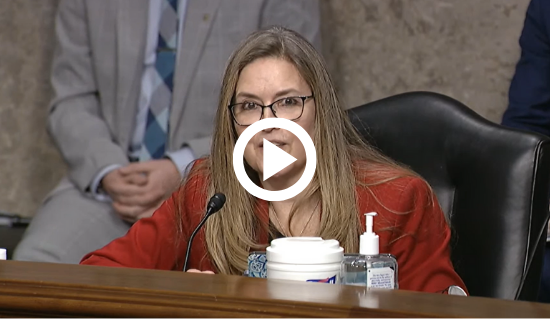 Watch Wexton's full comments during today's CECC hearing here
"The PRC wants nothing more than to distract the world from its crimes against humanity in Tibet, its anti-democratic crackdown in Hong Kong, and the ongoing genocide happening in Xinjiang. I'm disappointed that we as a Commission were unable to compel U.S. sponsors of the Beijing Games – like Airbnb, Coca-Cola, Procter & Gamble, Intel, and others – to withdraw their support, even though we tried. It's very clear that they are prioritizing their bottom lines over everything else, including human rights," said Congresswoman Jennifer Wexton during today's hearing.
Wexton also discussed the Chinese government's "playbook" to silence dissidents – as it has with tennis champion Peng Shuai – as well as the indoctrination of children whose parents have been detained and taken to camps.
As the representative of one of the largest Uyghur diaspora populations in the U.S., Wexton has been a longtime advocate for the victims of genocide and other abuses in China, as well as condemned the IOC and its corporate sponsors for putting profits over human rights, including the safety of Peng Shuai.
The hearing featured testimonies from a variety of voices working on behalf of those abused and repressed by the Chinese government, including civil society, human rights defenders, and Uyghurs, Hong Kongers, and Tibetans. The full hearing can be viewed here.
###